Help us
earn $5,000

by volunteering at the Cantigny Park Lights & Music display !

We have a unique opportunity to earn $5,000 for Marie Wilkinson Food Pantry & Gardens by bringing volunteers to join us at Cantigny Park on Sunday Dec. 10th!
There are 2 Volunteer Shifts,

3 – 7 pm

and

7 – 10 pm

. A meal will be provided!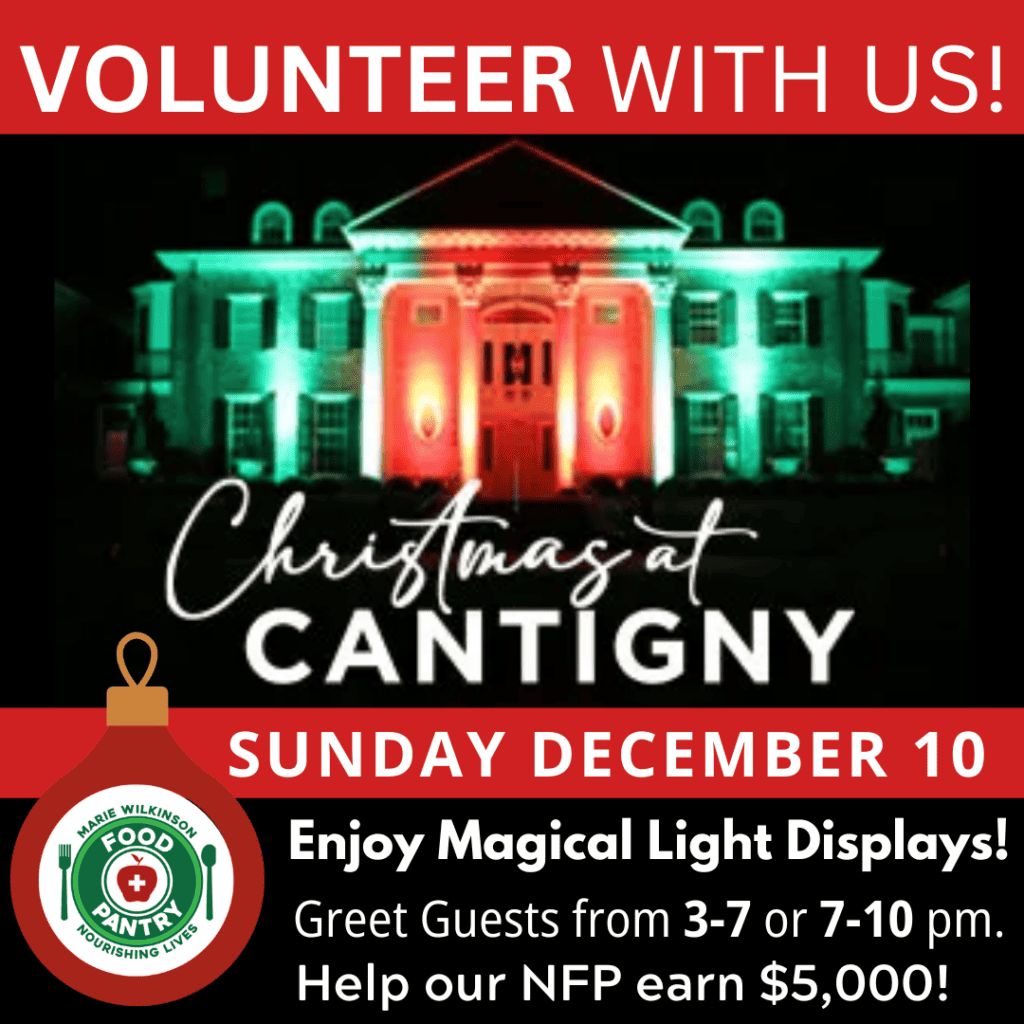 We will greet & guide guests along the path of the outdoor 'McCormick House Garden Lights & Music' display! Warming stations will be available. This is a wonderful opportunity for corporate, service & youth volunteer groups!
The McCormick House is newly renovated, lavishly decorated and is opening for the first time since 2020!

What to Expect: Cantigny's holiday light show offers a magical experience. Walk through the gardens and be captivated by lighting that enhances traditional holiday decorations. Immerse yourself in the festive spirit and don't miss the chance to admire the hundreds of famous Cantigny poinsettias on display inside the house.
Thank you for helping Marie Wilkinson Food Pantry by volunteering together!