Marie's Urban Farm & Community Gardens are located on Highland Avenue, right across the street from Marie's West pantry and main office.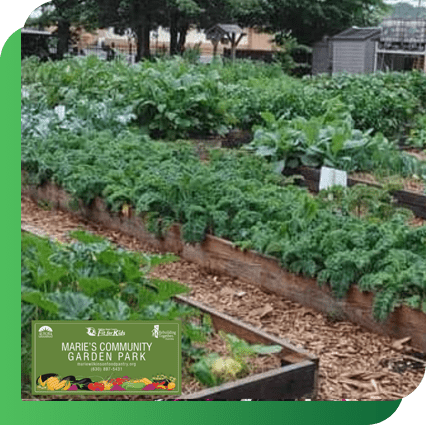 There's nothing like the taste of a homegrown tomato! Interested in having your own garden plot?
Renee T. Chambliss
2022-01-25
My first time at this place and the staff were really nice and I received some quality items. I will be back.
Great community food pantry very clean and friendly
Professional and courteous staff members which is outstanding! You never want to be down on your luck, but if you are, you'll be greeted with a face mask and open arms. A great program which is very well ran.
Vanessa Liveris
2021-08-18
Awesome tour by Diane Renner. The facility has such a warm and homey feeling. They do so much for the community.
Gave good meat n groceries Awesome.