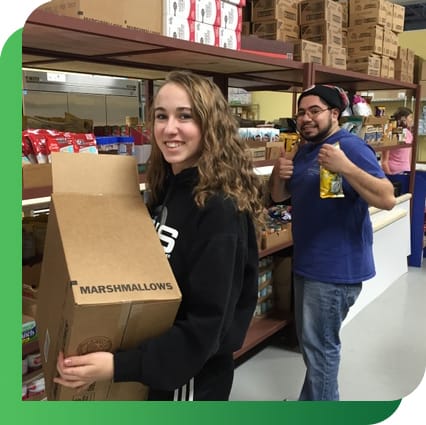 Annual Financial Audit Reports

The Marie Wilkinson Food Pantry cherishes the support we receive, so we leverage every dollar to achieve the maximum benefit for our programs. 
As shown in our most recent audit, over 96% of every dollar graciously donated to the Pantry goes directly to our mission of distributing food and healthy living and eating education to people needing it in our community.
Marie Wilkinson of Aurora, IL

Marie Wilkinson was a lifetime social and civil rights activist who fought against poverty, hunger, homelessness, joblessness, and injustice. Marie founded the Aurora, IL Food Pantry in the 1950's after a near-death experience that caused her to make a personal commitment to helping the less fortunate.
Driven by a new life purpose, Wilkinson began giving out bags of food to those in need from her bungalow on View Street.  She recruited friends and neighbors to help, and soon she had a started a soup kitchen and food pantry. Today, the Food Pantry continues to serve the communities of Aurora IL, Kane County and the surrounding areas.