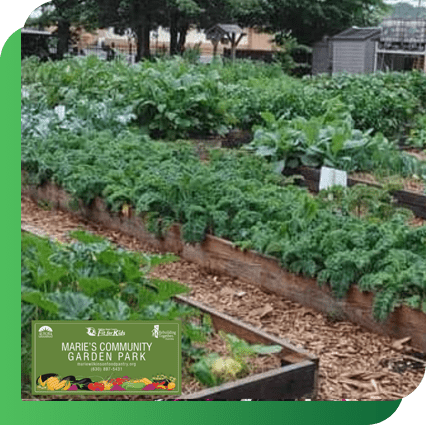 There's nothing like the taste of a homegrown tomato! Interested in having your own garden plot?
Marie's Community Garden is located on Highland Avenue, right across the street from Marie's West pantry and main office.
Complete the Garden Application below, return by mail or in-person to 834 Highland Ave in Aurora.